Our family and this place is everything to us.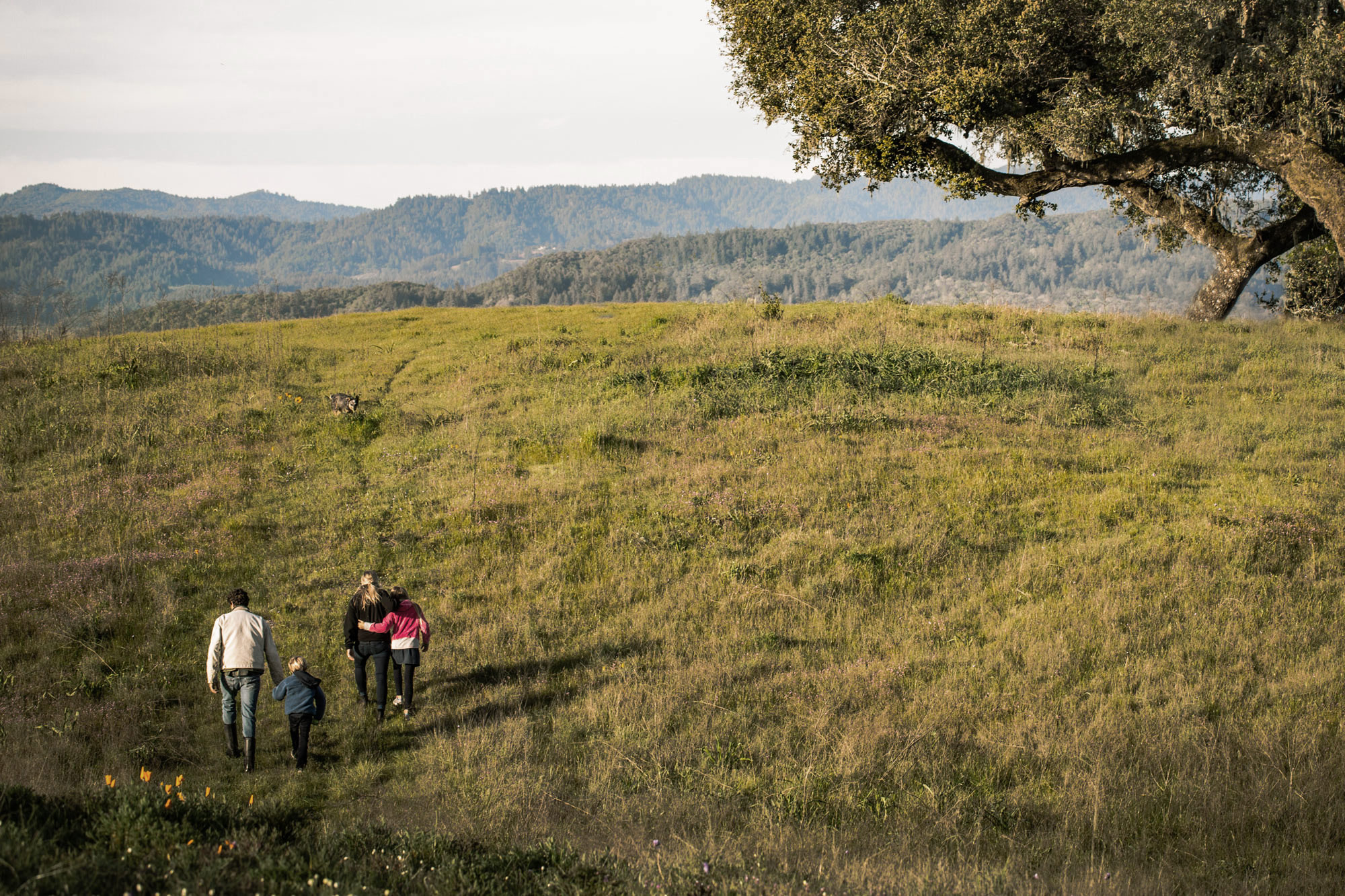 We grew up in this valley.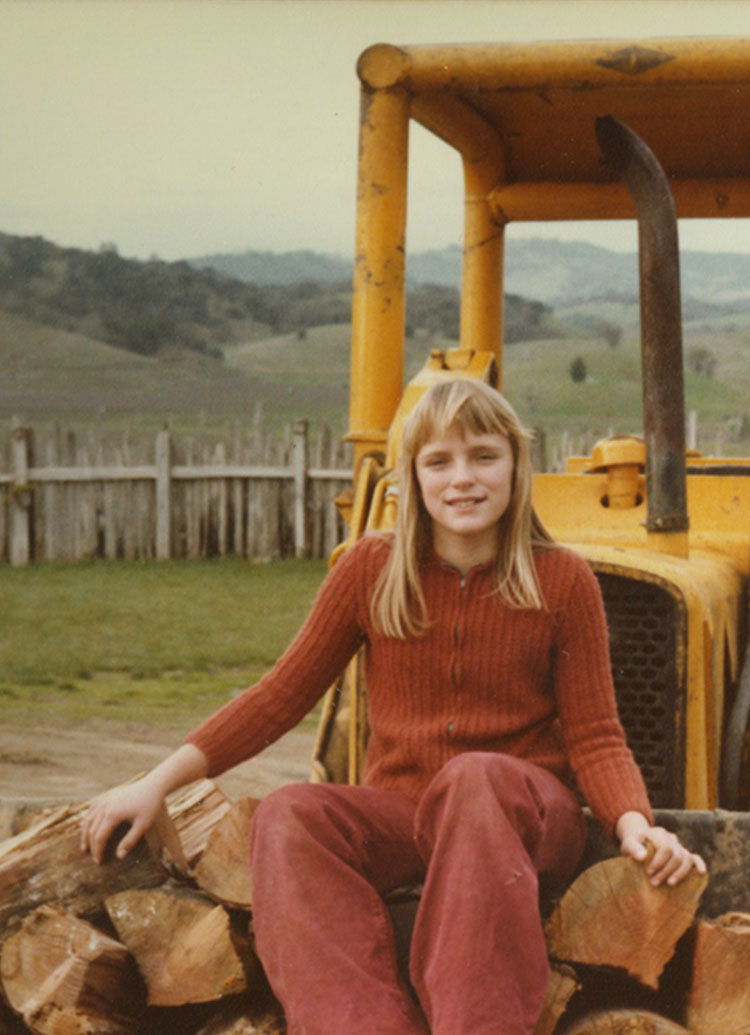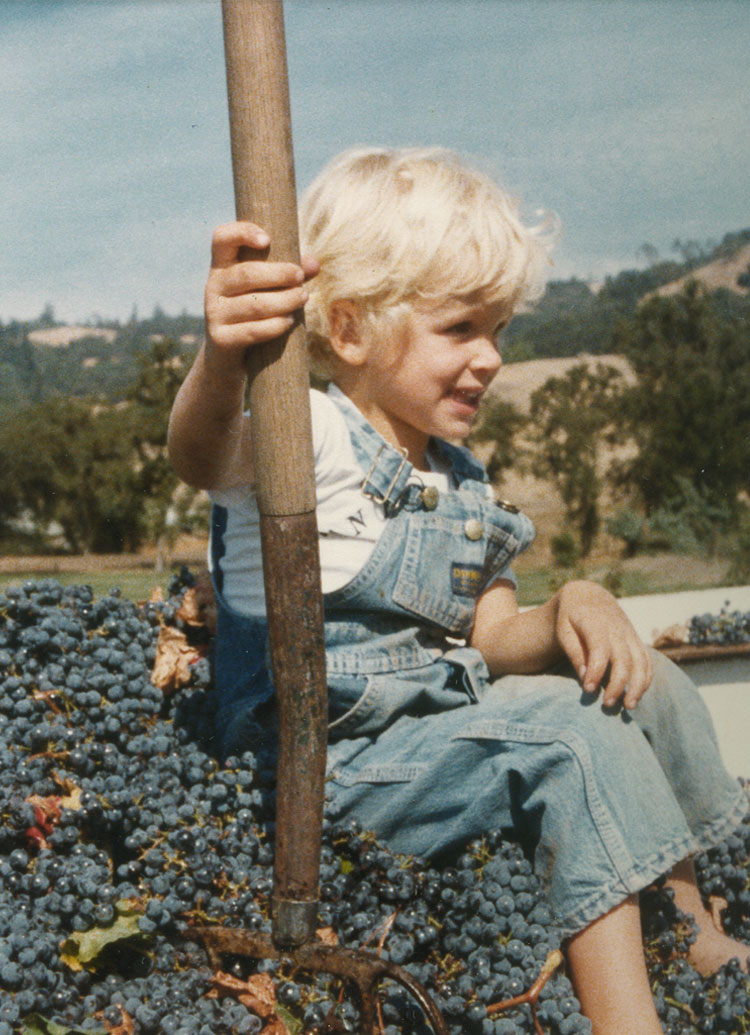 Justin – Alexander Valley is home, I have lived on this ranch all my life. As a 6th generation Californian, Dad moved north in 1959 to escape the economic explosion of Southern California – there was more freedom here. He bought our ranch in 1963, a bare piece of land he could shape himself.
Karin – In 1974 my family emigrated from Björsäter, Sweden to Sonoma County. I can say that sense of roots, history and belonging is the Alexander Valley. It's a part of me. Just as I feel as a Swede. Very proud and at home.
It began as a working ranch.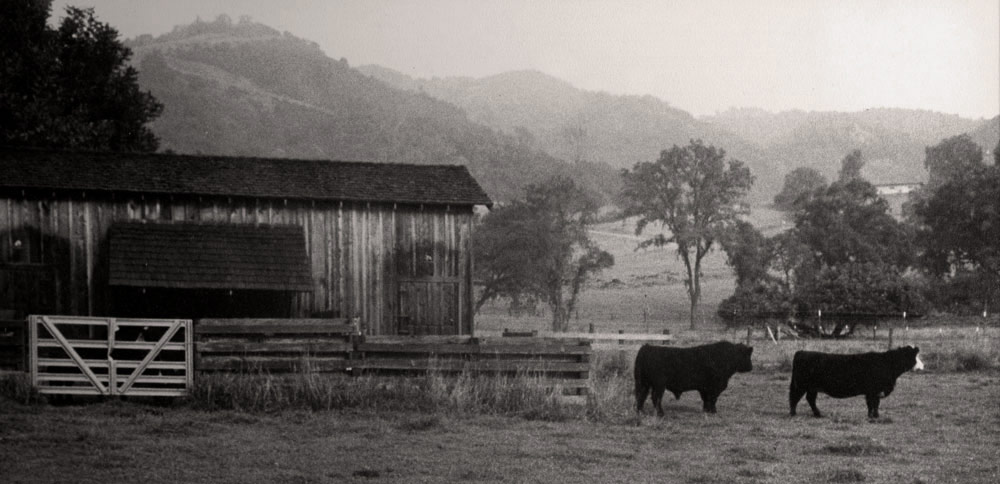 Justin – Dad starting ranching by grazing cattle before farming wine grapes. In 1964, he built the cattle and horse barn (now our winery). Milling the redwood himself... he bought 60 head of Aberdeen Angus beef cattle… it did not take long for him to realize wine grapes were his future.
In 1969 we planted our first vineyard with Cabernet Sauvignon of Opus selection Clone 7. Alongside our neighbors and friends, the Wetzel Family of Alexander Valley Vineyards, the Greens of Hoot Owl Vineyards, and Robert and Gertrude Young of Robert Young Vineyards to name just a few...we all were among the first to seriously plant Cabernet Sauvignon vines in the valley.
Both our parents took a risk.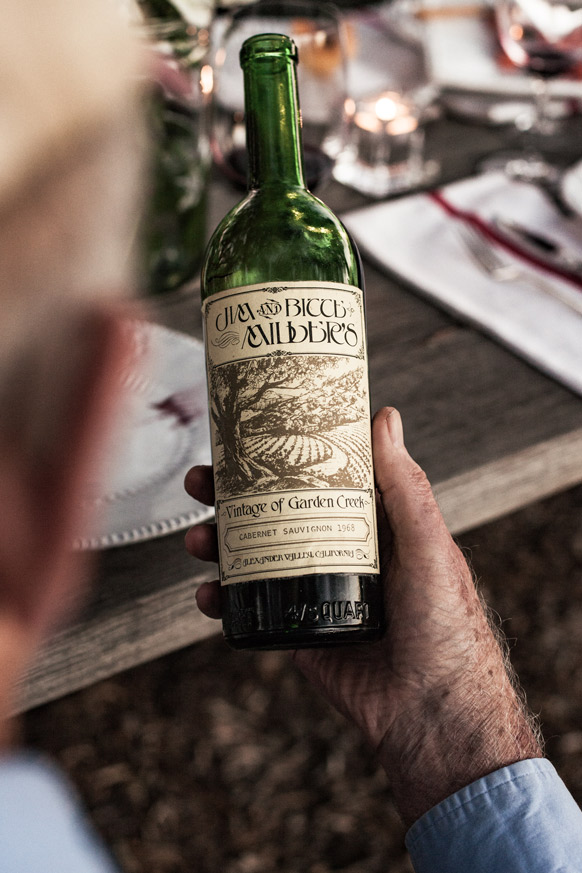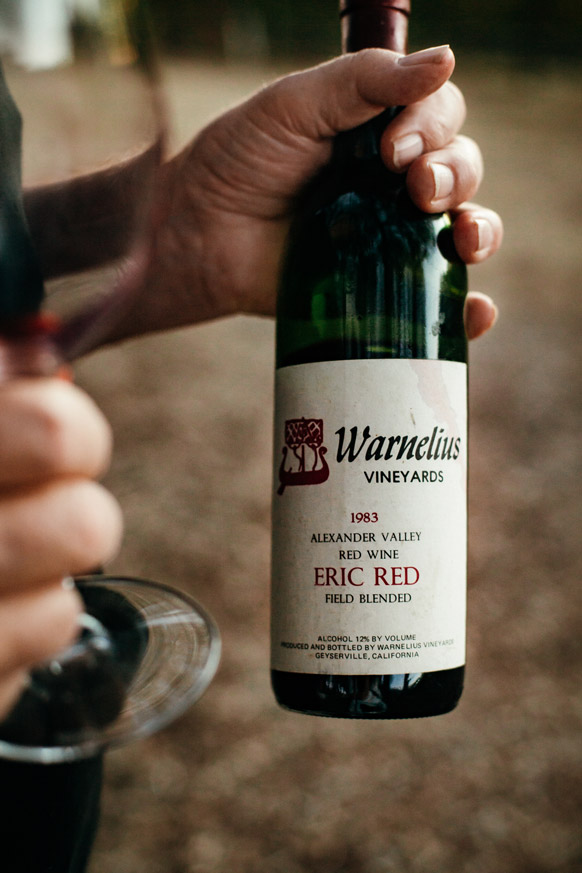 Justin – Dad was one of the founding members seeking the Alexander Valley AVA (American Viticulture Appellation) designation in 1984... he believed in the potential to grow and produce great wine. Fifty-years later Alexander Valley wines have world-class recognition.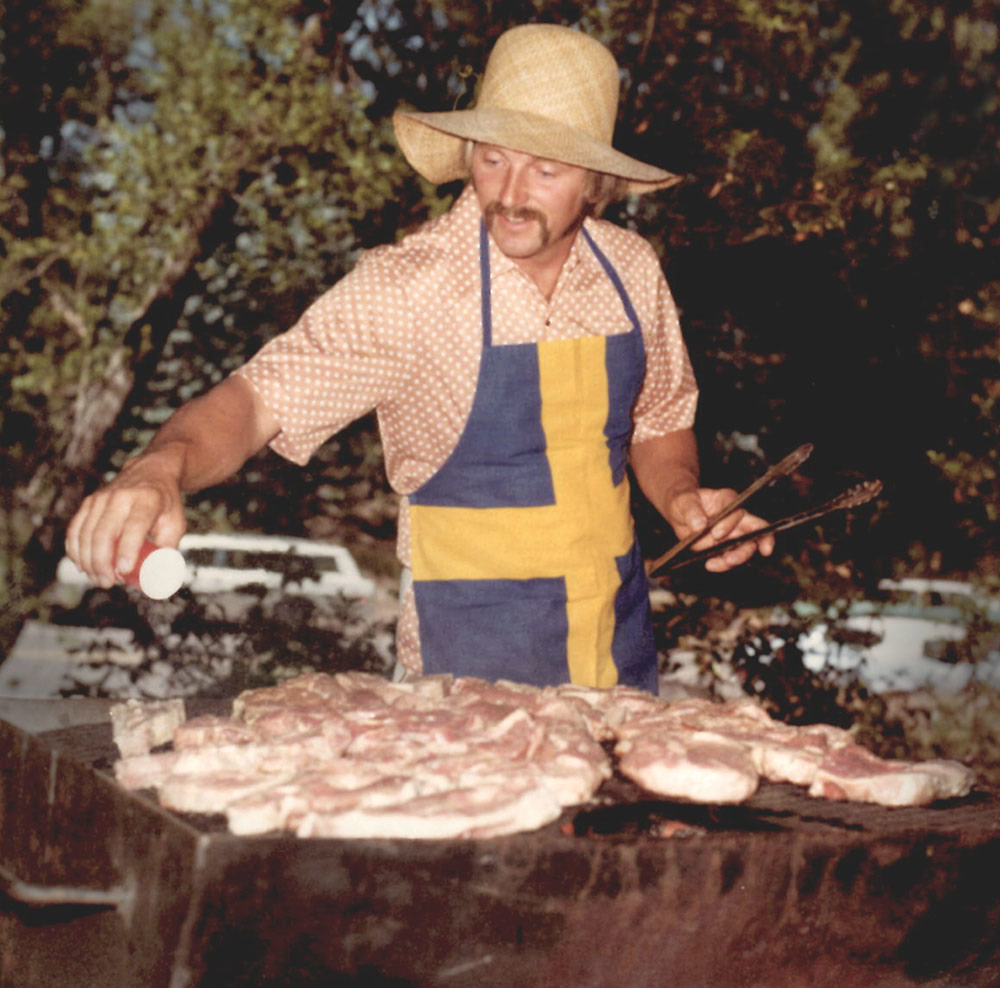 Karin - For my family, it was immigrating to the United States. My dad (image above), Nils-Olov, or Olle — wanted to live the American dream alongside his wife and children. Known as the "stubborn, hard working Swede" — he knew how to live and work with great voracity. My devoted mom, Monica – kept it all afloat.
Justin – I think about Karin's family, packing their bags and immigrating to a new country, knowing few. What incredible courage and determination they had.
Karin - By 1976, we had saved enough to purchase our first 20-acres north of Geyserville in Alexander Valley. A beautiful head-pruned vineyard of 60-year-old Italian field blended vines. In the old days, the blend was made in the vineyard. We made our first wine that very year.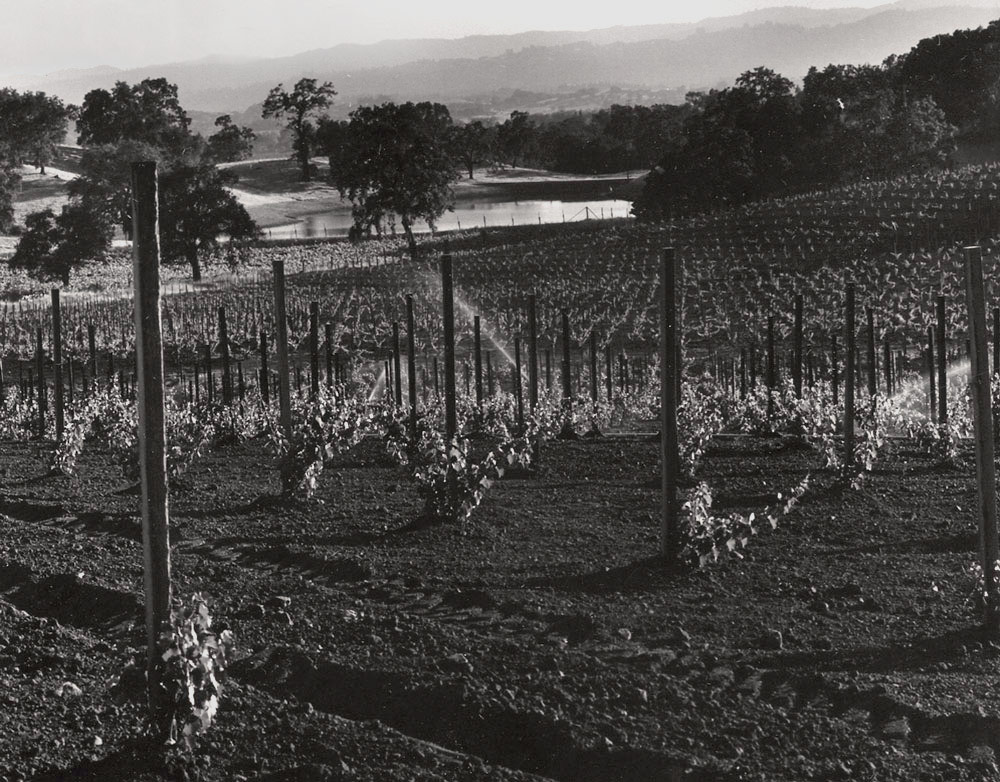 Justin - Dad bought our 'lower ranch' in 1970… 54 acres planted to Pinot Noir and Gewürztraminer quickly replanting to Merlot clones 181, SBF and 314 and Chardonnay Wente selection and Robert Young clone 17 the following year.
Karin - My parents bought more land in 1980. A 180-acre ranch next to our 20 including an old winery named Villa Maria. I can vividly remember the morning the bank papers were signed, that afternoon Dad climbed on the D4 Cat tractor preparing the soils for planting... by 1982 our first bonded wine — under "Wärnelius Vineyards" was released. The Viking ship had set sail.
We decided to stay.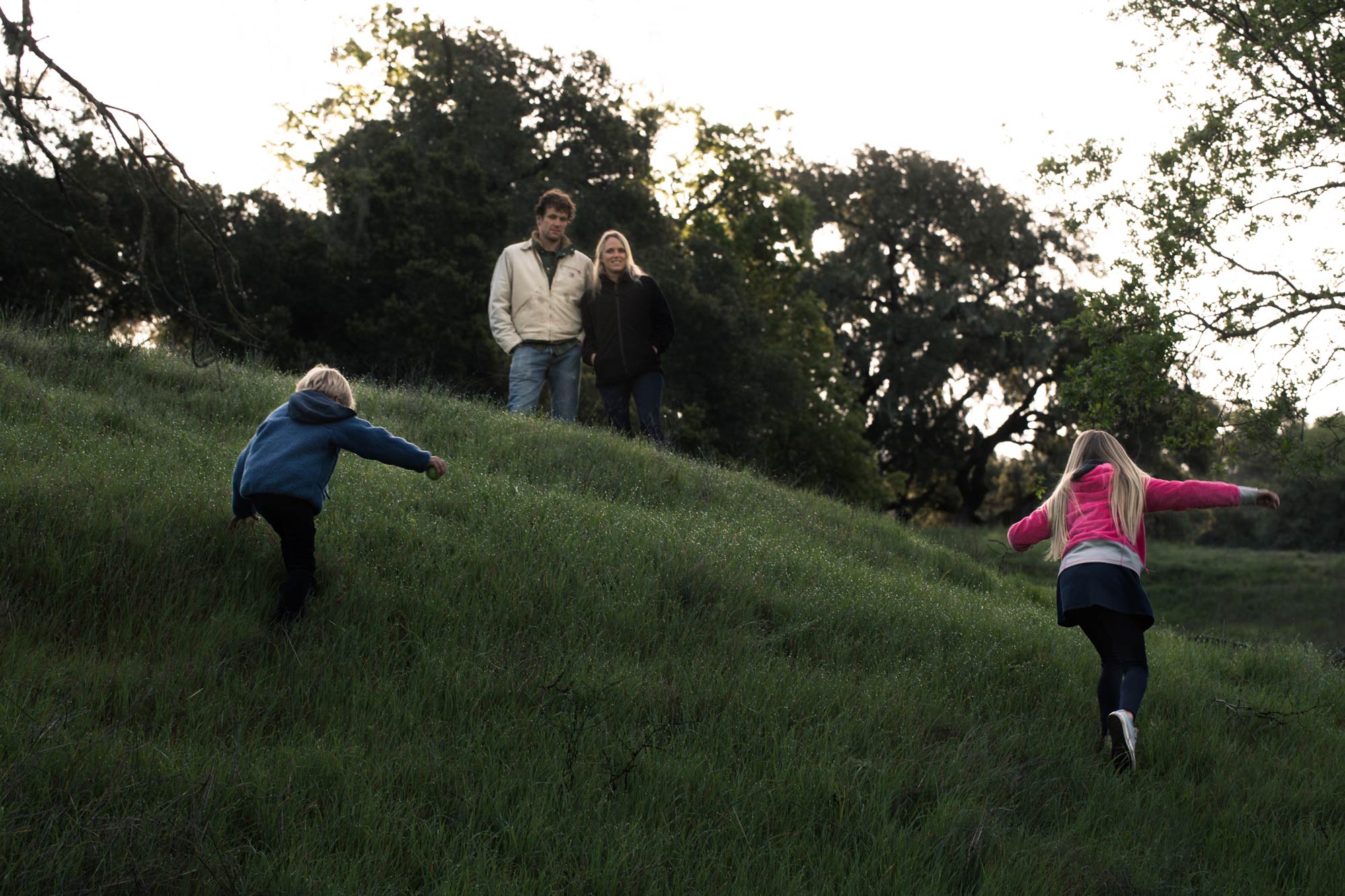 Karin – Fast forward, I'm 26 living in San Francisco and at a career crossroad. I had two interviews… a wine sales position in Stockholm to return to the home country and a sales opportunity in Sonoma County. Fate brought me back to my childhood roots.
Justin – I was nineteen when dad asked if I would take the vineyards through harvest when our ranch foreman left. What I thought would be a few months of obligation became a natural decision to farm wine grapes for a living. Then as luck would have it, I met a farmer's daughter…
Karin – Justin and I started winemaking professionally at Garden Creek in 2001. Winemaking is in my blood, and I happened to fall in love with a winegrower... and once again would produce wine from my own land.
It was worth it.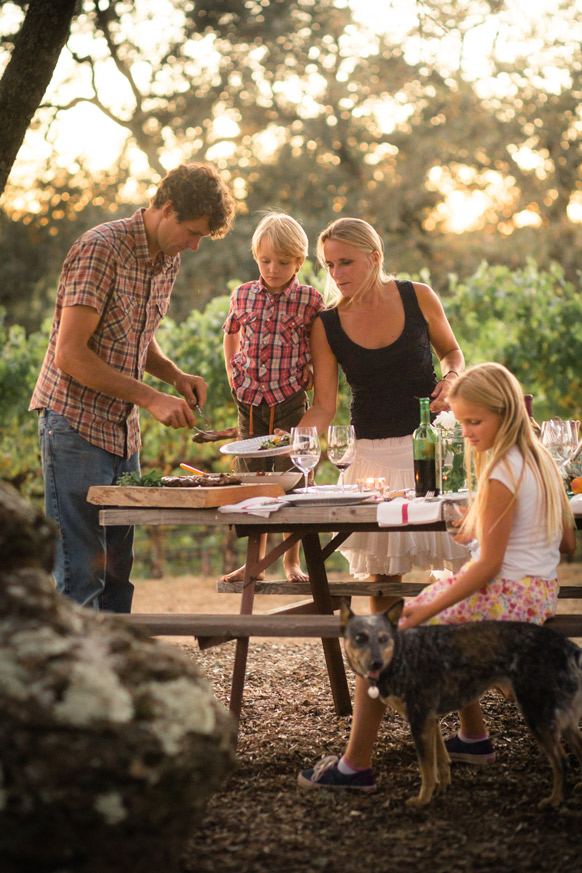 Justin – I have lived on this property for 40 years. It's a part of me, and been that way since childhood. Now it's Karin and our children, Elsa and Leif. We live with our vines with complete control. It's not simply growing a plant, it's growing a legacy. And no one will farm this property but us. Our son and daughter work alongside us today and will take over their family birthright one day…
Karin – In the late 1980's my parents divorced, selling my beloved childhood property, leaving me traveling between two parents living on two continents. I love that I ended up back home. My parent's dream became mine — I'm absolutely where I'm supposed to be.